Welcome to Capps & Hessong CPA'S, LLC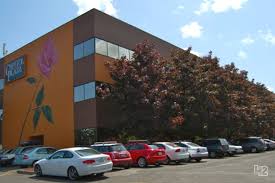 Our offices are located at:
440 NE Commercical St, Waldport, OR 97394 (541)563-2375
9320 SW Barbur Blvd Ste 148, Portland, OR 97219 (503)293-4302
Our Online Office brings financial services directly into your home or business wherever in the world you may be enabling you to more actively participate in your financial management.
We use our online portal, Google Drive, DocuSign, Box or the file sharing service you prefer to share files safely and securely. You can scan or take pictures with your phone of your documents and send to us from anywhere in the world.
Explore our Online Office. There are many different ways to use the services here. You can:
Learn about the services we offer.
Use the Financial Calculators to assist you in budgeting, financial planning, or determining loan payments.
Stay Alert to tax and accounting news by reviewing our blogs.
Register Your e-mail Address to receive important announcements through Service PLUS!
Link to a variety of other helpful sites listed under Links.
Review Tax and Financial Topics of Interest in the Additional Pages section of our site
We provide year round tax compliance reporting services for individuals and all entities, advisory services and QuickBooks accounting and payroll services for anyone anywhere in the world. We have secure portals where we can transfer your files back and forth securely where ever in the world you happen to be. By using DocuSign and or our online portal you can be assured that your documents are encrypted and more secure than paper.
We encourage you to communicate with us using email or text because communication should be on your time not ours. We are available for your questions 24-7 by email or we can communicate by text or phone.